Toutes les réunions auront lieu dans
le Conference Room (742)
au 7ième étage, Graham Hills Building.
Toutes commenceront a
The French Club, is the oldest of the language clubs, and has about 70 members. Meetings are held on the 1st and 3rd Fridays of the month
from 12.15 to 1.45pm , usually in the Conference Room
in the Graham Hills building from October till March.
Our first meeting this session is on 17th October.
Please check venue on the notice board in the Common Room or on this site.
Meetings are mostly in French with talks by invited speakers and
our own members.
Our annual subscription is £10 payable at your first meeting.
This gives access to the monthly Matinée of the Alliance Fran
çaise
and also to its Médiath

èque.
The required membership of the 3Ls Association should be paid
directly to The 3ls.
***************************

The French Book club will resume in October.
It meets in the morning before the French Club meeting.
10.30am to 11.30am in the Common Room Library level 2
Membership fee £4
*************************************
If you are interested in a holiday/outing
Last year's French club holiday
was to the Gardens of France.
We went on 22nd July for 6 days visiting
Monet's Garden and Chartre amongst others.
********************************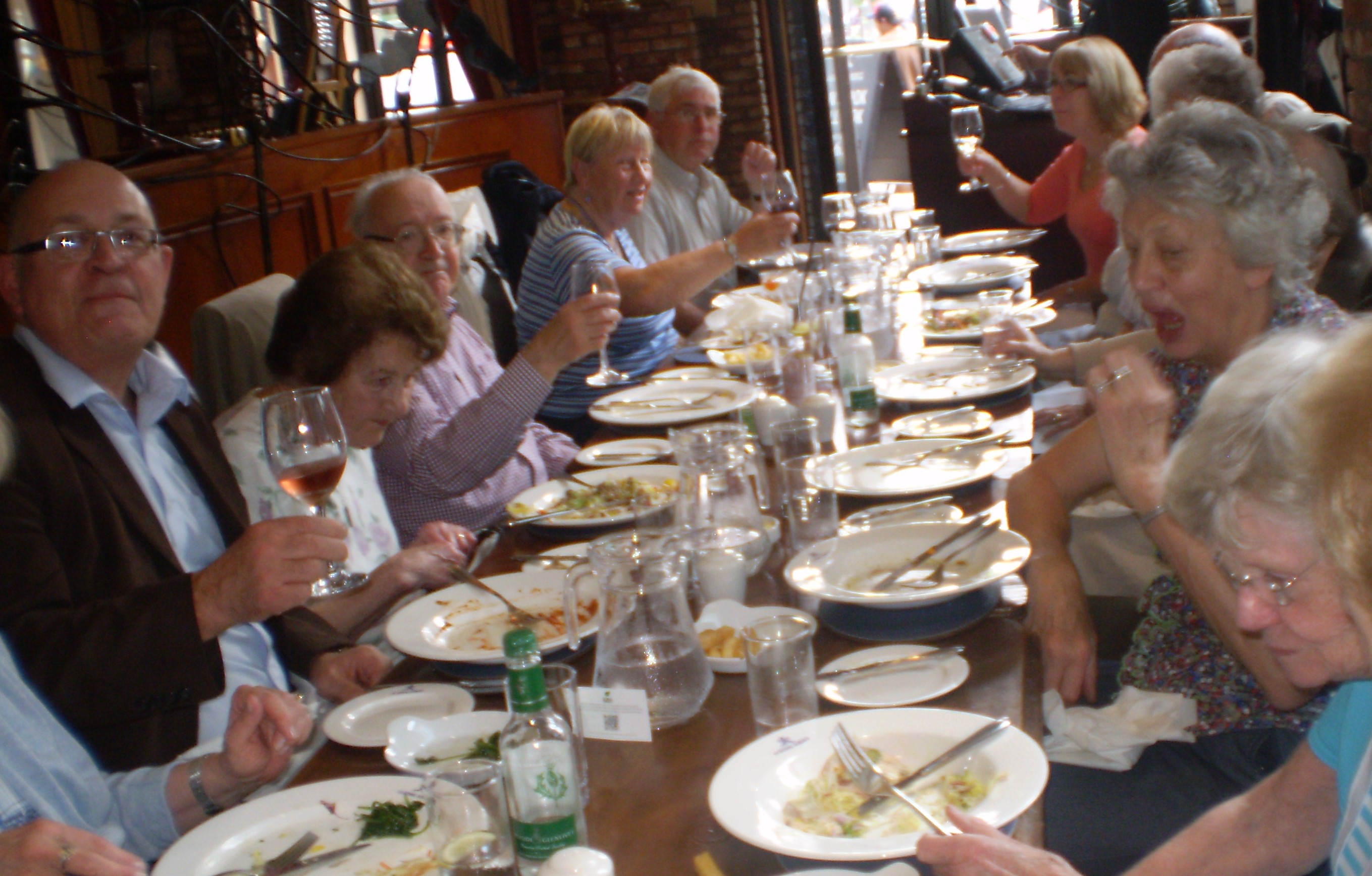 All the summer lunches are well attended as you can see. This way we are able to keep in touch during the "dry" season and enjoy a good natter and a wee refreshment at the same time.
Membres du Comité 2014-2015
President: Gerry Mercer
Vice President : John Parkhill
Hon President: Douglas Knutt
Treasurer:Dorothy Sim
Secretary: Hilde Partenheimer
Social Secretary: Freda Gardner
Catering Organiser: Brian Findley
Technical Support :Christina Bell
President's letter of welcome.
My greetings and warmest welcome to members old and new!
Session 2014 -2015 is upon us and another happy year of stimulating and entertaing talks awaits. The programme we have arranged for you is wide- ranging informative and fun so come along and enjoy it.
When? 1st and 3rd Fridays of each month from 12.15 to 1.45pm
Where? Conference Room (GH742) 7th floor Graham Hills Building
Cost? £10 p.a payable at any meeting but preferably the first
Caveats? YES one. It is a rule of the University that to become a Club member, you must be a member of The3ls Students Association
which also costs £10p.a which should be paid directly to The Association
This year we are introducing a new social element for your delight ; once a month we plan to provide a wee libation after the meeting, which will give us all a chance to mingle and make new friends. There will be a very modest charge of £2 for this jolly addendum.
Finally, this club is for you all to enjoy and I would be really delighted to get suggestions from members that would enhance that enjoyment and perhaps expand the programme.Best of all, I should like some volunteers who would be prepared to talk for just ten minutes , on a subject of their own choice, at our Pot Pourri session.
Looking forward to seeing you. Kindest regards Gerry.
( Incidentally, the French Book Club also meets on Fridays from 10.30 to 11.30a.m in the Common Room library on level 2)
Programme for session 2014 -2015
| | | |
| --- | --- | --- |
| | | Strasbourg, ville europeenne, gourmande, |
| | | |
| | | |
| | | Deux générations d'enfance dans le Jura |
| | | |
| 2015 | | |
| | | |
| | | |
| | | xtrait de la poeme"Heureux qui comme Ulysse" |
| | | |
| | Réunion Finale avec un petit vin d'honneur ! | |
May 1st. First summer lunch at La Bonne Auberge. 12.30
Meetings will be held at 12.15 in the Conference Room(742), Graham Hills Building, unless otherwise indicated.
Click here and then click on Glasgow Branch for information about their meetings and other activities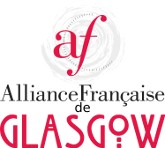 Alliance Francaise
for information about Alliance Francaise classes and cultural events Click Here
Ellen Graham retires at 2008 AGM
Ellen Graham was given
the best wishes of club members
and their thanks for all her work for the club
over the last eleven years.
Ellen is seen here with Ian Norie.