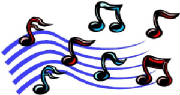 This club will meet on the last Friday afternoon of each month.
2014-2015
Room GH 7.52
12.15/2.15pm
Annual Subscription £10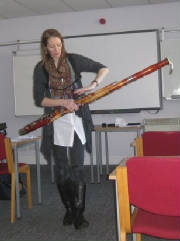 Wednesday 11th September
The Open day will be held in the Conference Suite
from 1.30/3.30pm
We hope to see you in the coming session and
we will have people at the Open Day
for those who wish to enrol for the new session.
A highlight of last session
Professional Bassoonist - Anthea Wood
NB Thursday

24th October

A Transport of Delight

A light hearted look at how some means of transport are depicted in music.

The Royal Scottish Conservatoire

A talk from Stueart Harris-Logan, the archivist for this organisation.

Concert

We are awaiting programmes from various Christmas concerts in the city before making a choice.

Other dates from

2013

25th October

15th November

11 December

25th Anniversary Tea at the Grand Central Hotel

tickets at £15 SOLD OUT

Royal Scottish Conservatoire, 1pm

Scottish Opera emerging artistes recital

Royal Scottish Conservatoire Singers

7.30pm

Dtr Ian Robertson

"Yet more French Docs"

"Bel Canto through to Puccini"

Return visit by Max Fane

AGM followed by

"Trip to the ballet" with Grace Gray

Friday

29th May

Lunch in The Windows at Carlton George Hotel,

West George street, Glsw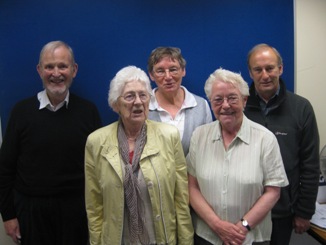 Douglas McGregor,Betty Chalmers, Patricia Cook, Ann Scott.Roger Maskill.
Committee Members:
President:
Vice President :Alison Howarth
Secretary: Patricia Cook
Members: Betty Chalmers
Grace Gray. Janie Williamson
Please contact the secretary at:
0141.772.3109
Or email :cookspatch65@gmail.com